The first third of the
Arctic Chess Challenge
is over and I finally got around to posting my games. The first round was quite unevenful, the second was a disaster. After an exciting opening and middle game we got a dead drawn ending which i slowly but surely managed to lose. Today was just funny. See if you can guess blacks next move in this position.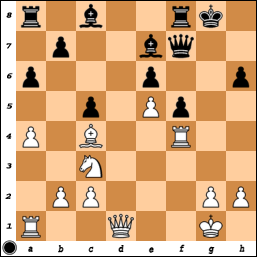 hint: it's not a good move.
I did win the game in the end because my opponent missed the one-move refutation.